We are growing Christmas trees this Advent and Christmas. I am amazed at how quickly the grew up out of the soil into something new and lovely!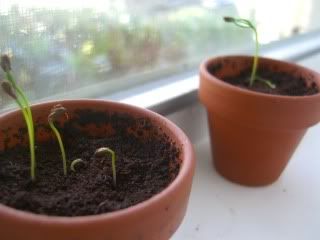 I'm hoping they'll be big enough by next year to use as our Jesse tree.
May we all grow into a new creation this Christmas, becoming more like our Blessed Mother Mary...bearers of Christ.