R is for Rules to live by and St. Rose of Lima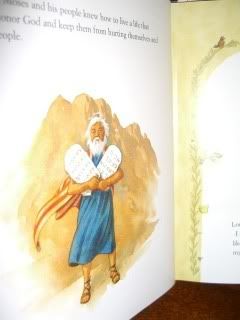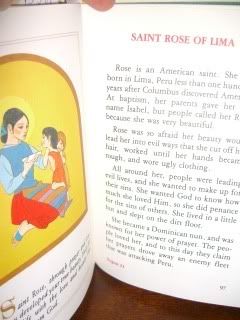 R is for rabbit and red rectangle!!!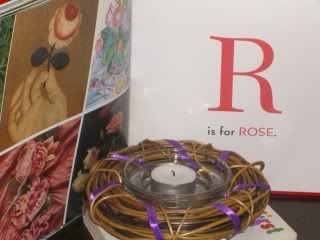 R is for Ring around the roses and Red Light, Green Light!
R is for raisins on a running gingerbread boy!
We read the Gingerbread Boy book and made an actual gingerbread boy decorated with raisins (just like in the book). The kids had a blast watching him cook and quoting the book while eating him until he was "ALL GONE" just like every other gingerbread boy that every came out of an oven. LOL! Here are some pics of the process...
Here are some of the "R" books (for the 2nd lesson):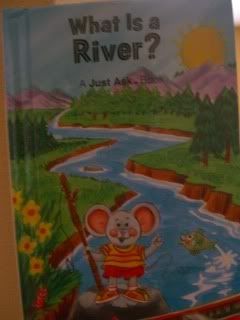 I did two lessons on "R". The first lesson we focused on rabbits and the color red. We read books about colors and I had a few from the library that combined the themes. We then painted with red and blue paint and did some color mixing (a review of another theme we used for C is for color). I wanted her to make a basket using the different colored fruits in the book we read about colors (also has a rabbit asking questions all through the book) and she had a different idea so, trying hard to let go of my "plan" I went with it! She made a basket using all of her red rectangles, some triangles, a lacing string and then proceeded to find fruits of different colors from our kitchen to place in the basket. She informed me we made the basket for daddy and needed to leave it for him until he gets home. I was amazed. I mean...here I wanted to make a basket out of construction paper and glue stuff and she had come up with something much more innovative and all using her imagination. I was reminded why I homeschool and why I'm so glad I didn't push to do things a certain way during our lesson. Sometimes things are more structured and sometimes we find a new way of doing our lesson and perhaps that is what I love most about this journey. I'm learning so much.
We did a brief review of who St. Peter is and what it means to be called ROCK in scripture. As I thought given it was the feast of the Chair of St. Peter...and R is for rock too...it worked :)
Lenten Blessings!