YAY I did it! After 8 months of staying around the same weight I finally kicked the last 10 lbs...plateaus are frustrating places to hang out! Here is my victory post from beginning to end! :)
BEFORE (After baby #2 June '08 my weight never dropped give or take 10 lbs)
BEFORE (Feb. 2010 1.5 months into my resolution to kick the weight)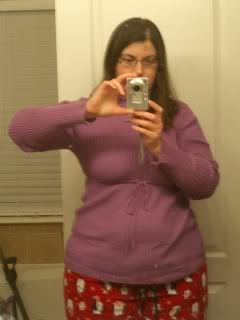 AND...after 52 lbs lost...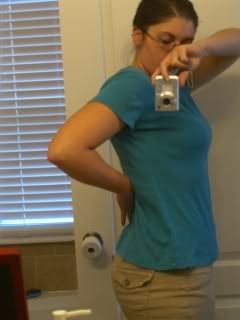 AFTER (August 2011)
YAY! So happy to have reached my goal! I'm sure I still have a little I could do...but this was my goal! To be 50 pounds lighter! I went from a size 18 jeans/bottoms to a size 8 or 10 (I was a solid 12 pre pregnancy so this is a great step for me). I always blamed my hips for my size, but now I believe I can be a solid 8 or possibly a 6. I used to be XXL top and now I'm a SMALL! Being active and eating right...good foods smaller portions with plenty of intense exercise are definitely the key to getting fit! I think, as I said when I first began this, when it comes to weight loss "Slow and Steady wins the race." NOT stopping during plateaus was huge. I used to just give up and eat again (because I was dieting to lose not eating healthy as a life choice)...I kicked the diet and took up a lifestyle that has empowered me to do more physically than I ever believed I could.
Thanks for all the support and love! I did this...I know that anyone can do it with A LOT of work and discipline! Next...I hope to participate in my first race!
Blessings,
Evie